Welcome to Radetec, where inspired engineers design the embedded electronics, hardware, firmware and software that bring your vision to life.
Whether it's a small part of a project or an entire turnkey solution, we have the expertise and capabilities to develop it for you.
Our experience in electronics and mechanical design & prototyping, general manufacturing, low power devices and radio technologies, all applied to firearms and under military standards, may be just what's needed to turn your great idea to reality.
Product Development (partial or full turn-key)
Electronic engineering services
Mechanical engineering services
Proof of concept development and testing
Brainstorming
Prototyping
Design for manufacturing
Professional consulting services
Reverse engineering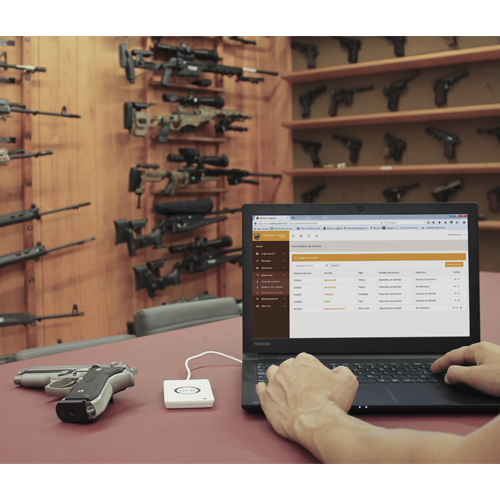 The AL2.0 was designed and manufactured for a major Police Force.
The AL2.0 system records and stores all events (shots) made with the firearm (Beretta 92 FS) and sends all the information to a computer program.
The system's hardware, the ALEC, is an electronic device embedded in the firearm's grip and has an anti-tampering program that registers each time the device is disconnected from the firearm.
The software is an intuitive and easy to use computer application specifically designed by Radetec following the institution's requirements.
Uses:
1- Firearms maintenance.
2- Control of ammo usage.
3- Legal back-up.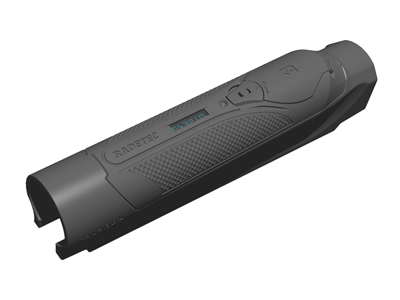 System developed for a major shotgun manufacturer.
Electronic device embedded in a shotgun's forend specially designed to replace the original forend.
System collects the following information and relays it to a screen on the forend itself:
1- Shots made with firearm (shot counter).
2- Rounds in magazine counter.
3- Round in chamber indicator.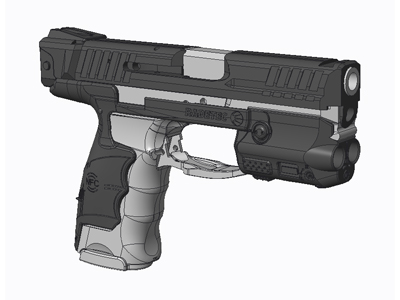 A replacement pistol slide with integrated electronics that allow you to collect, in real time, information about the state of your H&K VP9 pistol and ammunition.  All the information collected by the Smart Slide is presented to the user on a color screen embedded at the back-end of the slide.The H&K VP9 Smart Slide also carries a double flashlight, with steady and stroboscopic lightning, plus a laser pointer attached to the pistol's front Picatinny rail.
Information collected by the Smart Slide:
1- Round in chamber indicator.
2- Cumulative shot counter (records all shots made with the pistol).
3- Secondary shot counter (manually resettable to zero).
4- Round in magazine counter (smart magazine).
5- Low ammo indicator.