The Safe Shooting Range is a revolutionary concept that offers a solution to minimize risks and prevent accidents at shooting ranges and training centers.
The Safe Shooting Range works by locking up the firearm, and thus rendering it safe, therefore minimizing the risk of unsafe gun handling that can cause accidents.
The system works in two complementary ways:
1. Remote lock.  The Range Officer, or any other person in charge, can remotely lock any firearm in the range as soon as he detects an unsafe situation.
The system can be configured to control up to fifty firearms simultaneously at the press of a button.
The remote lock can be activated either from a computer in a backroom office or with a Remote Control device the Range Officer can carry with him.
2. Directional Lock.  The firearm can have, in addition to the Remote Control, a "directional sensor" that locks the firearm automatically if the user points the gun outside the intended target (the safe area) in front of him/her.
The "safe area" in front of the firearm can be configured to allow the user more or less movement without the gun being locked.
The system is easy to configure and practically unbreakable.  The system can be activated from a computer or a mobile control with a range of up to 50 meters.
HOW DIRECTIONAL LOCK SYSTEM WORKS?
OPENING ANGLE
(Left / Right direction)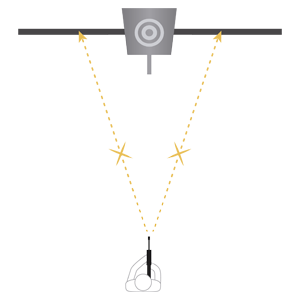 A solution to mitigate the risk of shooting at targets on side lanes and to avoid negligent muzzle management. It automatically locks the firearm as soon as it wanders out of the predetermined lateral angles.
ANGLE OF INCLINE
(Up/Down)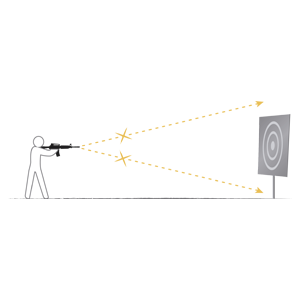 System will lock the firearm if it is pointed above or below the correct target in front of the shooter.  Automatic lock will minimized shots to the floor avoiding ricochets or shots above the target cancelling the possibility of lost bullets going out of the gun range.
SAFE SHOOTING RANGE CHARACTERISTICS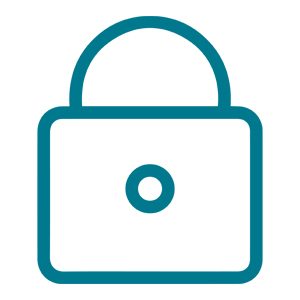 Firearm locks automatically!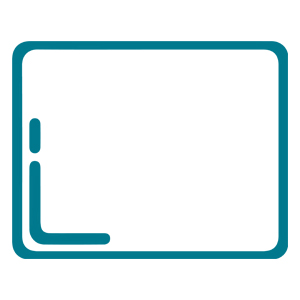 System includes an intuitive and user-friendly interface for the user and optionally a control system customized for PCs.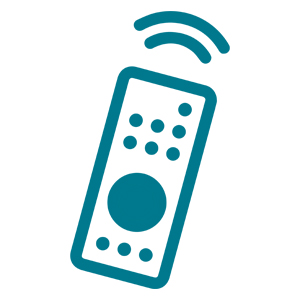 The person in charge can lock/unlock firearms with a simple Mobile Remote Control device.
SAFE SHOOTING RANGE IN ACTION